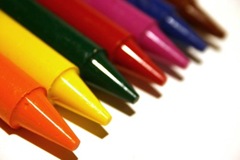 When you are thinking about getting a website for your business, or if you are considering a redesign, probably the first thing that comes to your mind is the visual design – what it will look like.
Besides for being one of the most obvious aspects of your site, the visual design plays an important role in your marketing message – either supporting it or detracting from it. The look of your website will quickly (and sometimes unconsciously) affect your visitors' perceptions of you and your business.
A sloppy or unprofessional design will of course reflect poorly on your company, but even if your site looks professionally designed, an inappropriate design can hinder your site's effectiveness.
Some of the things to consider include:
Who your target customers are and what personally appeals to them
What image you want to portray about your business – friendly, serious, trendy, classic/traditional, etc.
What image is customary for your industry – and whether you want to go with or against that.
Whether the design will allow enough space fore the site content and functionality you are planning.
Another thing to consider is your current branding. If you are keeping your current logo and colors, you should have a site design that coordinates with that and meshes with all of your other identity materials. Consistency in your visual branding is professional and reinforces your company's identity and message.
Web Action Steps:
Look at your current visual branding: logo colors, stationery, etc. and make sure your website design will mesh with those.
Make a list of adjectives relating to mood and the impression you would like your company image to portray (Examples: fun, traditional, cutting-edge, trustworthy, etc)
Choose the three most important adjectives, then determine the most important one.
Consider whether your choices reinforce or challenge standards for your industry – for example, you choose "hip" for a financial planner, whereas the financial industry norm is more "classic and conservative". As long as this fits your business personality and appeals to your target customers (for example, fashion-forward young urban professionals), you can use your branding as part of your unique selling proposition to differentiate yourself from other financial planners.
You should compile all the information regarding your branding (logo, colors, examples of identity materials, adjectives, etc) into one file.  This will help you when talking about your website design with graphic designers or evaluating design options.
Don't be immediately impressed with a website design that looks slick or flashy – if the design isn't supporting the business brand and conveying the experience you want your customers to have with you – keep working on it. If you need help with figuring out how your company's branding can best be translated into a web design, please take a look at the services I offer. Your site should reflect the true personality of your business. You deserve nothing less.